Multi-Unit Unleashed Brands Franchisees Build a Business Legacy in Virginia Chad and Tiffany Mussmon Will Soon Operate 7 The Little Gyms and 3 Snapology Sites

As Chad and Tiffany Mussmon become multi-unit, multi-brand owners under the Unleashed Brands umbrella franchise, they also add to their family business empire. Franchisees of The Little Gym since 1997, the Mussmons operate four units near Washington, D.C., and have three additional locations in development. This fall they will soon launch three Snapology units, also part of Unleashed Brands, in the region.

All Unleashed Brands companies focus on children's development through educational pursuits that are interesting and fun for them. "Learn, play, grow" is the overriding motto for the franchisor, whose other brands are Class 101, Premier Martial Arts, Urban Air Adventure Park and XP League.

Unleashed's The Little Gym aids physical development for kids aged 4 months to 12 years. Its Snapology franchise uses LEGO® bricks and K'Nex building systems, along with technology, to enrich 1- to 14-year-olds learning about STEAM subjects – an acronym for science, technology, engineering, art and mathematics.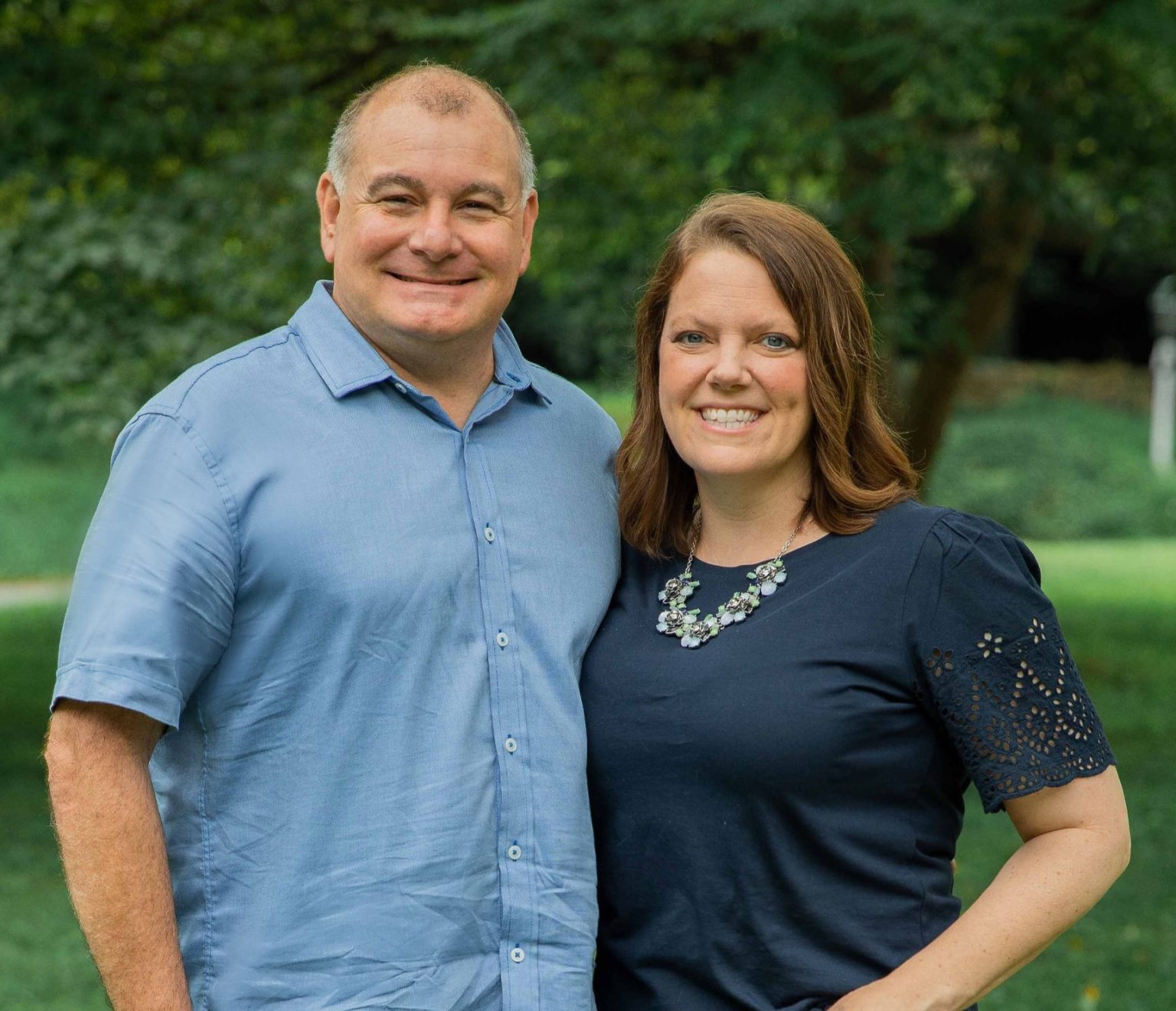 Multi-unit, multi-brand franchisees Chad and Tiffany Mussmon
Kids Join the Family Enterprise
Two of the Mussmons' five children – all of whom grew up in The Little Gym – have joined their parents' entrepreneurial endeavors. Their daughter, Grace, has decided to leave her position as an elementary school teacher to deliver Snapology curriculum. Their son, Jeremiah, a recent college graduate, will assist in developing the six new franchise units.
Grace as a The Little Gym student and Chad as the teacher in 2002. The Little Gym franchise aids physical development for kids aged 4 months to 12 years.
Two of the family's Snapology units will be mobile, with a home base in Loudoun County, Va., and one will be a brick-and-mortar Discovery Center opening late this year in Loudoun County. Their current The Little Gyms are in Dulles, Arlington and Falls Church, Va., plus one on Capitol Hill. The new The Little Gyms will be in Bethesda, Md.; Fairfax, Va.; and the District of Columbia.
The Mussmons' Back Story
The couple started as The Little Gym franchise owners more than 26 years ago after Chad, as a The Little Gym employee, saw a wealth of opportunities with the brand. Today, the Mussmons are among The Little Gym's top-performing franchisees.
Chad says his kids grew up at The Little Gym and know the program well. "It's great to have them join us as we develop our Snapology locations so they can help the next generation of kids build the confidence they need to succeed," he says. "With the support and opportunities available through Unleashed Brands, we're fulfilling a lifelong dream of being multi-brand owners and creating a family legacy."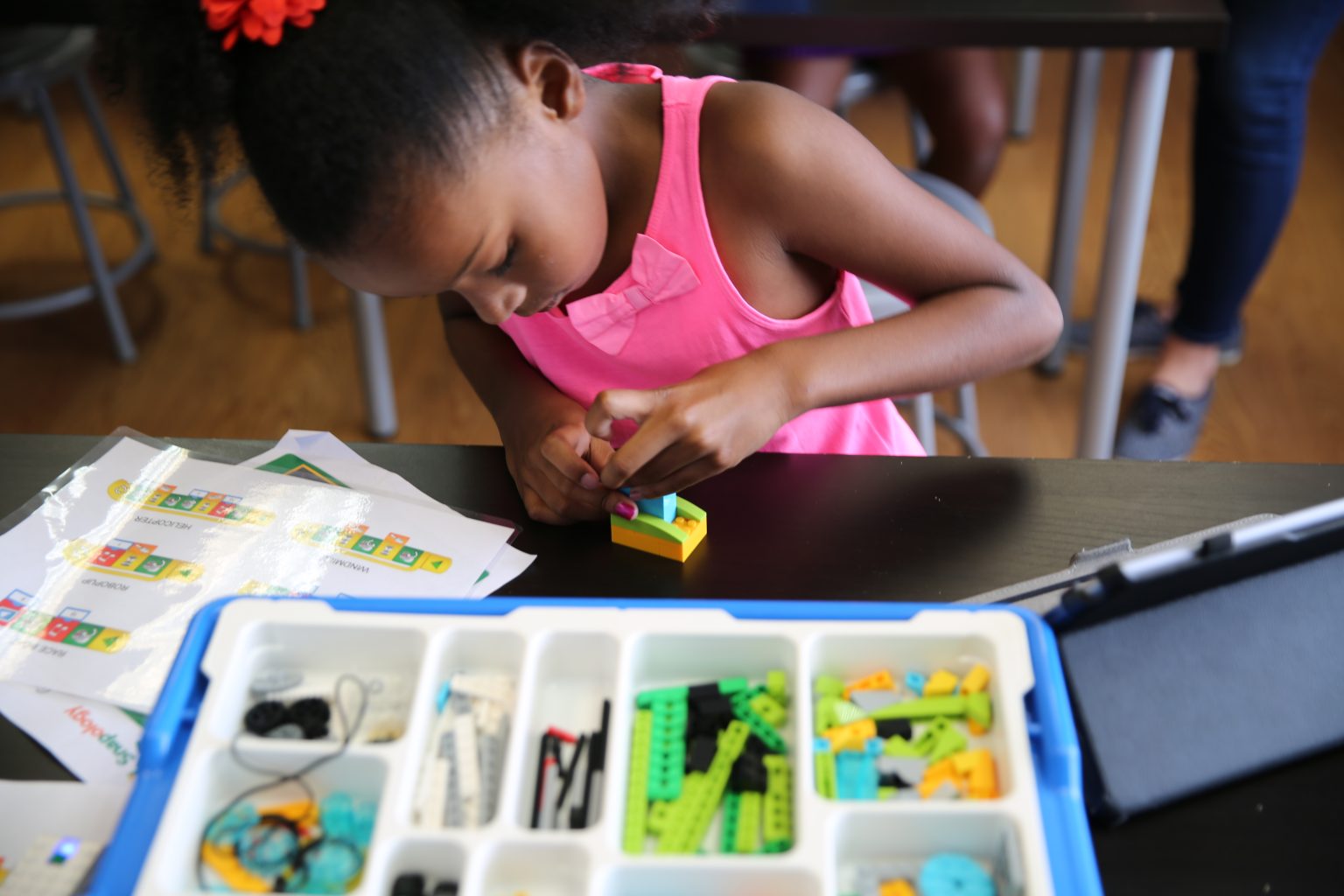 The Snapology franchise offers programs from robotics to engineering for children as young as 3 years old.
Adding Snapology to the family's franchises was a relatively easy decision, Tiffany says. "Snapology pairs perfectly with The Little Gym. Each concept targets multiple areas of a child's needs, and both Snapology and The Little Gym focus on building confidence. We love that Snapology offers students a fun way to experience STEAM learning while also developing socially. Snapology offers programs from robotics to engineering for children as young as 3. We are very excited to share our passion with the children of Loudoun County."
Lessons from Chad
Being franchise owners for 26 years, Chad and Tiffany have learned major business lessons and experienced a few ups and downs. Drawing on his experience as a franchisee, Chad advises others to "take the emotion out of the deal. Years ago, I jumped at every opportunity. I am pickier now. Everything has to line up. I just don't go off the demos on paper. I walk the market to see how many strollers are around. I talk to moms and see where they shop. When it's all said and done, it's always a risk, but I do 1,000 times more due diligence now."

He shares a second lesson that's practically universal in application: "It was very important for me to develop a relationship with a local community bank. All of my lending needs have been met through this local relationship. They have been with us through it all and still are funding our next stage of growth."
Tiffany Recalls Challenges
Tiffany says that the Covid-19 pandemic threw the Mussmons a curve as it did so many U.S. businesses, but they persevered through the shutdowns and other strife. That wasn't their first economic turmoil, however. "We signed three leases in 2007 just before the recession," Tiffany says. "That was not the best timing for growth. We learned new ways to drive revenue and limit our payroll. At that point, we were still day-to-day operators, so we buckled up and got through it.

"Another challenge has been finding mentors who are multi-unit operators from other brands. For a while, we felt like we were on an island and making it up as we went. This has helped connect us to owners who do what we do, and we love to learn from others...The Little Gym and now Snapology have allowed us to raise our five children without missing anything."
Advantages of Business Model
The business model encourages recurring revenue from parents who quickly become loyal fans. "We want it to be easy for moms and dads to find activities for their children, and the platform that Unleashed Brands is using makes this a reality," Tiffany says. "We believe that technology, partnered with quality curriculums like those at The Little Gym and Snapology, will accelerate the growth of our franchises."
And more growth is on the horizon, Chad says. "We hope to open a joint The Little Gym and Snapology Discovery center in Leesburg Virginia within the next six months. These two concepts complement each other and meet different needs for different children, all under the same roof."
The Mussmons agree that their biggest reward has been quality family life as franchisees. "The Little Gym and now Snapology have allowed us to raise our five children without missing anything," Tiffany explains. "Franchise ownership has given us freedom and flexibility, and we would not want it any other way."

Chad says they may invest in other Unleashed Brands franchises down the line, but nothing is set in stone. "We look forward to seeing what other quality brands Unleashed Brands brings to market over the next years. With our 24- and 21-year-old children joining us, we hope to open additional concepts and brands." To learn more about franchise opportunities with Unleashed Brands, please visit www.unleashedbrands.com.