Prospective Brands
What We Look for In New Partners
Unleashed Brands is always looking to acquire family-focused brands that are aligned with our mission and values. We leverage the proven platform we built for Urban Air and the know-how for scaling businesses focused on families to curate and grow businesses. Few franchise brands are able to reach the 100-unit threshold within 10 years on their own, yet the Unleashed team has repeatedly scaled brands beyond this critical point.
Unleashed Brands isn't looking to change who businesses are or what they do. In fact, we encourage brand founders to stay engaged with their brand during the franchising process. Their passion is what made their brand who they are in the first place. We want to provide the necessary support and resources to help brands flourish. That said, not all brands are a great fit for us, and likewise, we may not be the right fit for you. We look at a few key indicators when determining if a brand meets our criteria.
Unleashed Brands is looking to acquire more world-class companies in the "Learn," "Play," and "Grow" categories who have:
Scalable business model
Innovative service offering
Strong unit-level economics
Consistent Same-Store-Sales growth
A growing footprint and meaningful white space
Excellent customer and brand recognition as the leader
Unleashed Brands looks for companies who are aligned with our values and mission, yet it's also important that owners and founders feel that we are a great fit for them. From support resources to proven systems to experienced people, there are quite a few benefits to partnering with Unleashed. Here are four key characteristics we look for in our prospective partnerships:
We don't want the copycats. In fact, we don't even want brands that are easy to copycat. We want the mavericks – the gal who took a big risk and who has built something that is unique in its space. We want the guy who isn't afraid to stumble and who gets up even stronger – because we believe that that is the guy who makes his business better.
Collaborators in Practice
You don't know everything. You don't need to. But you do need to know people who are some of the best in their areas of expertise. We have those people. And we want to partner with people who are willing to sit around a table, share their expertise, and let us share ours. Together, we can make your business even stronger.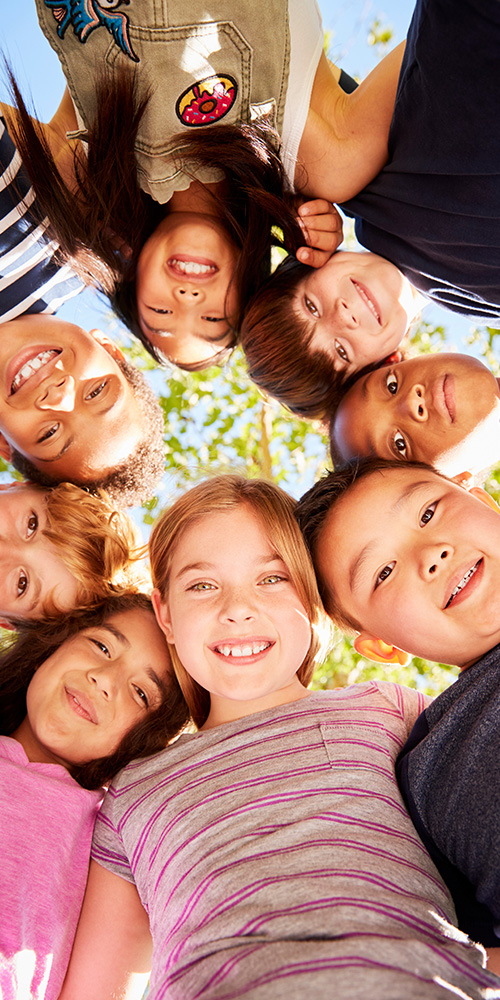 You believe in your company and want it to grow. But, to grow, and grow quickly, a company needs to be simple to understand, simple to build, and simple to operate yet also hugely profitable. Sound impossible? It isn't. We've done it. And we can help you do it with your business.
Work is hard. That's why it's called work. And as you grow a business you spend A LOT of time at work. Heck, your coworkers may see you more than your family! So, work needs to be fun, too, a place you can solve a big problem and then have a big laugh. Culture is critical at Unleashed Brands. We want people we are excited to go to work with every day.
Do the above characteristics sound like you? If so, check out our How It Works page to learn more about our mutual evaluation process.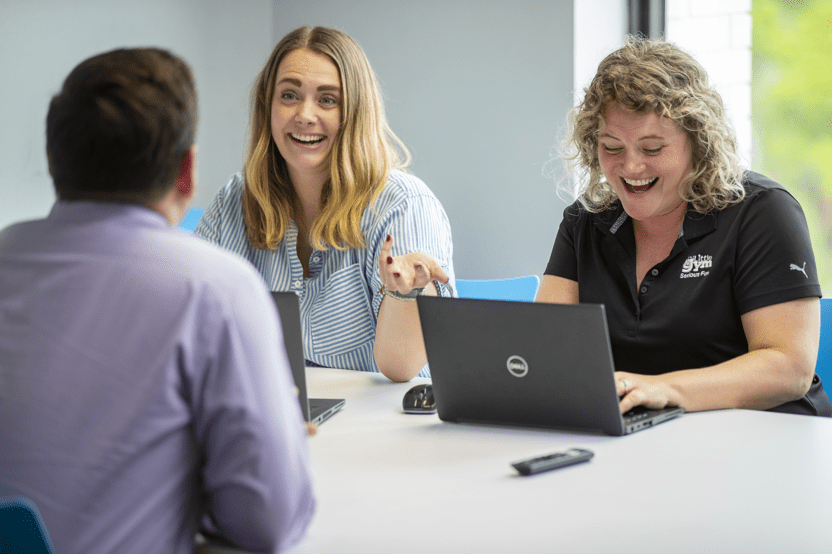 Partnering with Unleashed Brands is like grabbing onto a rocket. Join the #1 Youth Enrichment Platform on the planet!
One-on-one college planning providing families with expert guidance on the college search, admissions, and financial aid process.

700+ Colleges & Universities Worldwide

Interactive, STEM / STEAM (science, technology, engineering, art and math) programs featuring technology and popular building toys such as LEGO® bricks and K'Nex®.

#1 Children's Enrichment Franchise

Programs filled with movement, music, learning and laughter designed to facilitate ongoing skill development and maximum fun using physical activity as the conduit.

Programs teaching character development, self-defense and fitness through the study of martial arts – combining styles of Karate, Tae Kwon Do, Krav Maga and Kickboxing.

Coach-led competitive gaming league in North America with an emphasis on building social skills and sportsmanship.

The Ultimate Indoor Adventure Park with attractions that cater to any level of adventurer.

#1 Entertainment Franchise

290 Units Open or in Development