Brian Garcia, a franchisee with Urban Air Adventure Park, recently signed his second, third, and fourth brand franchise agreements with Unleashed Brands, making him the first quad-brand owner within the platform. Unleashed Brands is the world's first Youth Enrichment franchise platform company that includes category-leading brands Urban Air Adventure Park, Snapology, The Little Gym, XP League, Class 101, and Premier Martial Arts.
Garcia began his partnership with Unleashed Brands as an Urban Air franchisee with two locations, one in Littleton, Colo., which opened in May 2019, and one in Albuquerque, NM, which opened in September 2019. In an effort to "Own the Kids Market" and provide families with additional high-quality programs while serving the same customer, Garcia decided to expand his business portfolio with Unleashed Brands and is opening his three new youth enrichment brands in Albuquerque.
Prior to franchise ownership, Garcia worked in wealth management in Santa Fe, but after nine years, he decided to pivot to a more family-friendly career, where he could find a better work-life balance and even bring his children to work if he desired.
Urban Air is the ultimate indoor adventure park and party place for children of all ages, providing a broad array of attractions for every adventurer. Snapology is the No. 1 children's STEAM (Science, Technology, Engineering, Art, and Math) franchise. XP League is a coach-led competitive gaming league bridging the gap between athletics and esports to create an environment for kids to grow their soft skills. The Little Gym is the premier physical development center leveraging movement-based learning and imaginative play to help kids develop and build confidence. All brands serve kids and use similar systems, teams, and technology under the Unleashed Brands platform.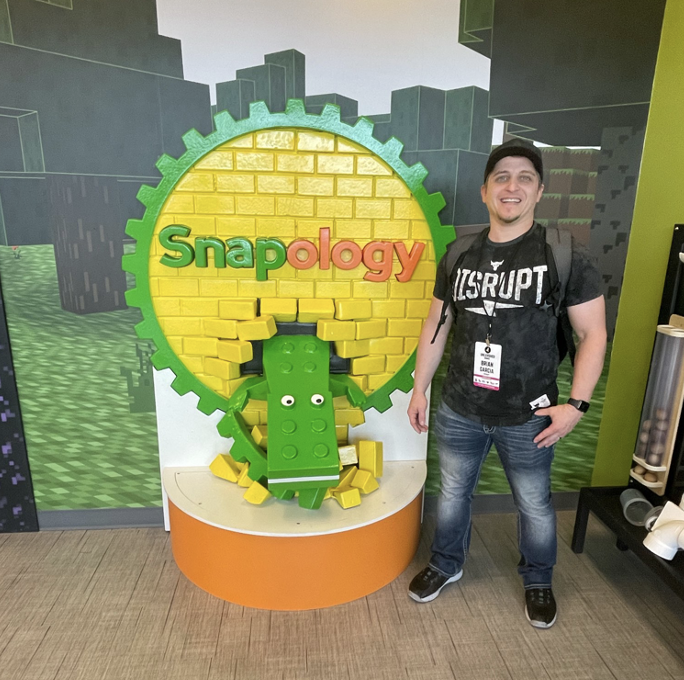 ​Garcia has enjoyed fostering a tight-knit community with both consumers and employees and is eager to continue doing so at his new Unleashed Brands locations.
"I've been really impressed with Unleashed Brands and their commitment to helping their franchisees succeed," said Garcia. "As a parent myself, I know how hard it can be to juggle different interests and activities for your kids. Unleashed Brands makes it easy for families, providing top-quality programs that foster learning, play, and growth in children. I couldn't be more thrilled to expand my partnership with Unleashed Brands and bring these fantastic brands to even more families in Albuquerque."
Garcia also noted the synergies between the brands and their ability to work together to create a comprehensive offering for families. "The brands all use similar systems, teams, and technology, which makes it easy to manage multiple locations and provide a seamless experience for customers. The Unleashed Brands team has been incredibly supportive, providing us with the tools and resources we need to succeed. I'm confident that this investment will pay off, both for me and for the families we serve."
Unleashed Brands is backed by a management team with more than 150 years of combined consumer industry experience, focused on serving families and housing the world's most innovative and profitable brands that help kids learn, play and grow. It continues to grow its industry-leading platform to better serve and support families as Moms and Dads seek to "Build Great Kids" through a seamless enrichment journey.
"Creating a community of like-minded individuals who value youth enrichment and helping kids grow into the best version of ourselves is integral to Unleashed Brands," said Josh Wall, Chief Growth Officer of Unleashed Brands. "We are thrilled to see our franchisees integrate further into our mission and provide more and more supplemental spaces for children to flourish in."
To learn more about franchising with Unleashed Brands and current opportunities, please visit unleashedbrands.com.