Kiffany Lyons jumped aboard the Unleashed Brands rocket ship as a Membership Agent in November 2021. In February of 2022, Kiffany started participating in our Unleash Your Potential program, an initiative focused on the professional development of our Guest Loyalty Agents. As part of the program, Kiffany completed a questionnaire, sharing details about her work experience, education, passions, and personal goals. It was then that we discovered she was one class away from completing a Bachelor of Science in Computer Science with a Minor in Math.
Around this time, the Data Analytics team needed additional help in building out the Unleashed Brands Power BI dashboards. As soon as we discovered we had a GLT agent with the skillsets we were looking for on our Analytics team, we worked with HR to create a Support Analytics role that reported to our Lead Data Scientist, Bhuwan Dhakal.

​
Over the past 12 months, Kiffany has been mentored by Bhuwan and has done an outstanding job building her expertise in designing dashboards for all the brands in our Unleashed Brands platform. Kiffany graduated from Texas Wesleyan University with honors this past December. Kiffany is relentlessly curious, she consistently displays grit in solving the challenges she is given, and she is tons of fun to work with.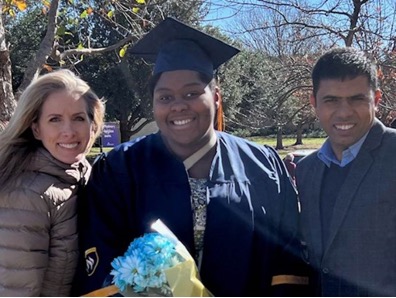 It is with great excitement we announce the promotion of Kiffany Lyons to the position of Junior Data Analyst. In this role, Kiffany will continue to expand her expertise in Power BI and learn additional skills to further enhance our Unleashed Brands data strategy. Please help us congratulate Kiffany on her new seat on the Unleashed Brand rocket ship!