At Unleashed Brands, we believe in investing in the future generation of leaders. This summer, we are thrilled to introduce our exceptional team of interns who have joined us through the Unleashed Brands Summer Internship Program. This program offers a unique opportunity for young minds to ignite their potential, gain valuable experience, and contribute to our vibrant organization. Join us as we showcase the incredible talents and aspirations of our five interns!
Here is what they had to say about what they were excited about for this summer: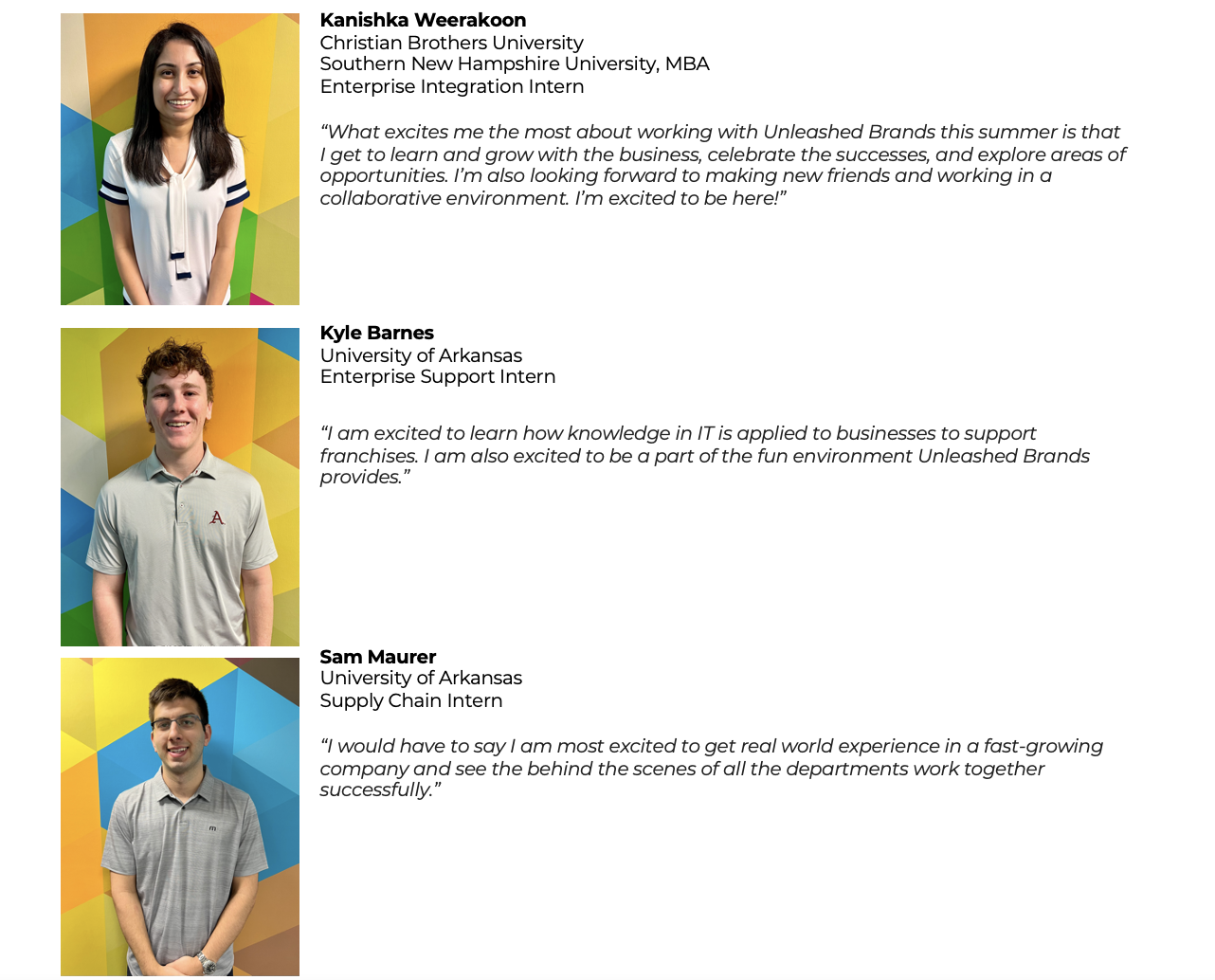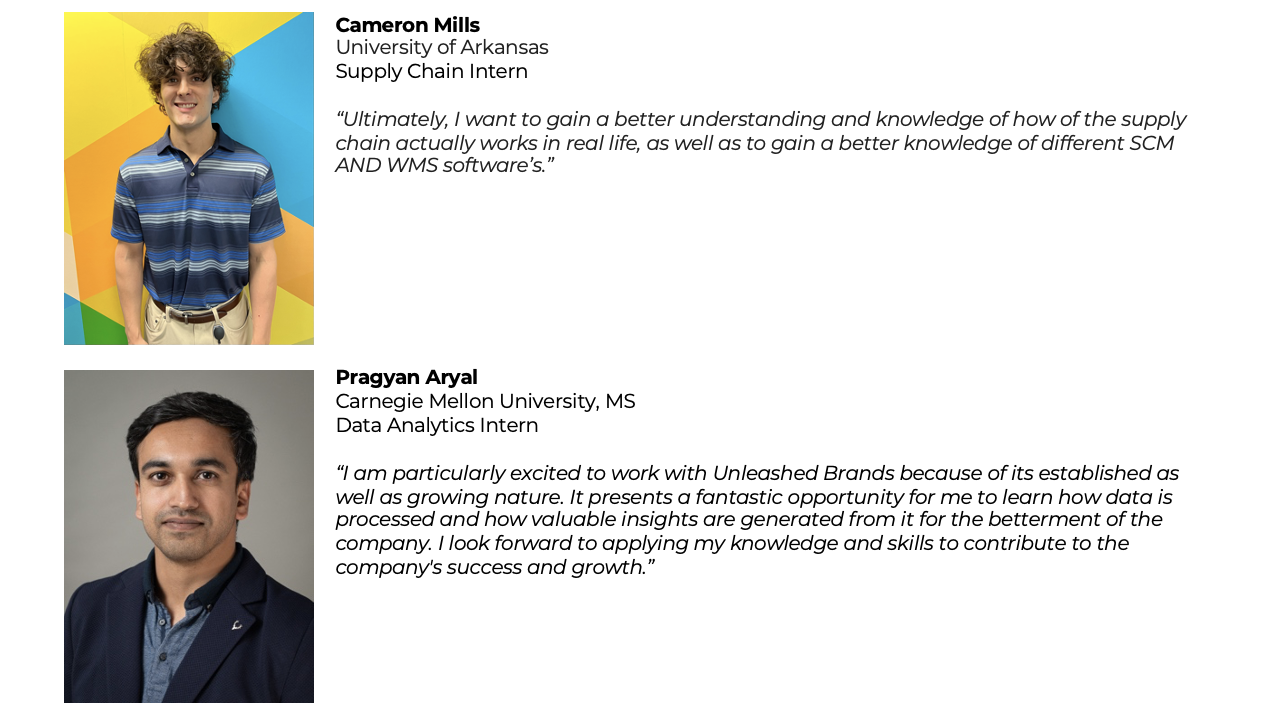 Through our Summer Internship Program, we aim to provide a nurturing and collaborative environment that encourages personal and professional growth. Our interns bring diverse perspectives, innovative ideas, and a passion for making a difference. We are immensely proud of the exceptional talents and aspirations showcased by our five interns as part of the Unleashed Brands Summer Internship Program.
As they continue to ignite their potential and gain valuable experience, we are confident that they will emerge as leaders in their respective fields.