In case you're unfamiliar with our "MUMBO" acronym, it stands for "Multi-Unit, Multi-Brand Owner," in which a franchisee owns and operates multiple units, also representing more than one brand. It's a strategic way to build an enterprise operation, and one that Unleashed Brands makes an easy proposition with its multiple youth enrichment concepts. Because Unleashed Brands has developed and refined our proprietary enterprise platforms – networking tools and resources that enhance an owner's capabilities – becoming a MUMBO in our system is simply a matter of scaling your operation.
One such owner that personifies the MUMBO lifestyle is Ginamarie Soto of Midland, Texas. To date, she owns three Unleashed Brands companies - The Little Gym, Urban Air Adventure Park, and XP League. She's been so successful in running these businesses, she earned a prestigious MUMBO Operators Award from Unleashed Brands in 2022. We recently sat down for a one-on-one interview with Ginamarie, where she had the opportunity to share her entrepreneurial success story…
Background
"I'm originally from the East Coast and came from a family of entrepreneurs – it's the only lifestyle I ever wanted. After getting married and settling down in Midland, Texas, I owned an oilfield services company with 56 trucks – a successful female business owner in a male-dominated field. As I was expecting our first child, I sold the business and began looking for a "Mompreneur-style" business opportunity. Growing up in the northeast, we had The Little Gym, but there wasn't anything like this in West Texas. For a population of nearly 200,000, Midland has very little in the way of family entertainment options."
On Getting Started
"I took the plunge and bought a Little Gym franchise. Prior to my Jan. 2020 grand opening, I had signed a record-setting 500 memberships. Then Covid hit and everything shut down just 68 days later. Shocking, yes, but I survived. But going through that experience gave me the feeling I was simply meant to bring these child-centric opportunities to this entertainment-starved area. A little over a year later, I bought my second franchise – an Urban Air Adventure Park. This time around, I signed up almost 4,000 memberships in just three months – another record! It didn't take long for these businesses to make me a local celebrity of sorts – they call me "The Urban Air Mom" now. The second location was so successful, I decided to add a third Unleashed Brands franchise, XP League, and I hosted the esports gaming right in my Urban Air location. It was such a hit that it became the pilot program for the brand's brick-and-mortar presence."
On Franchising With Unleashed Brands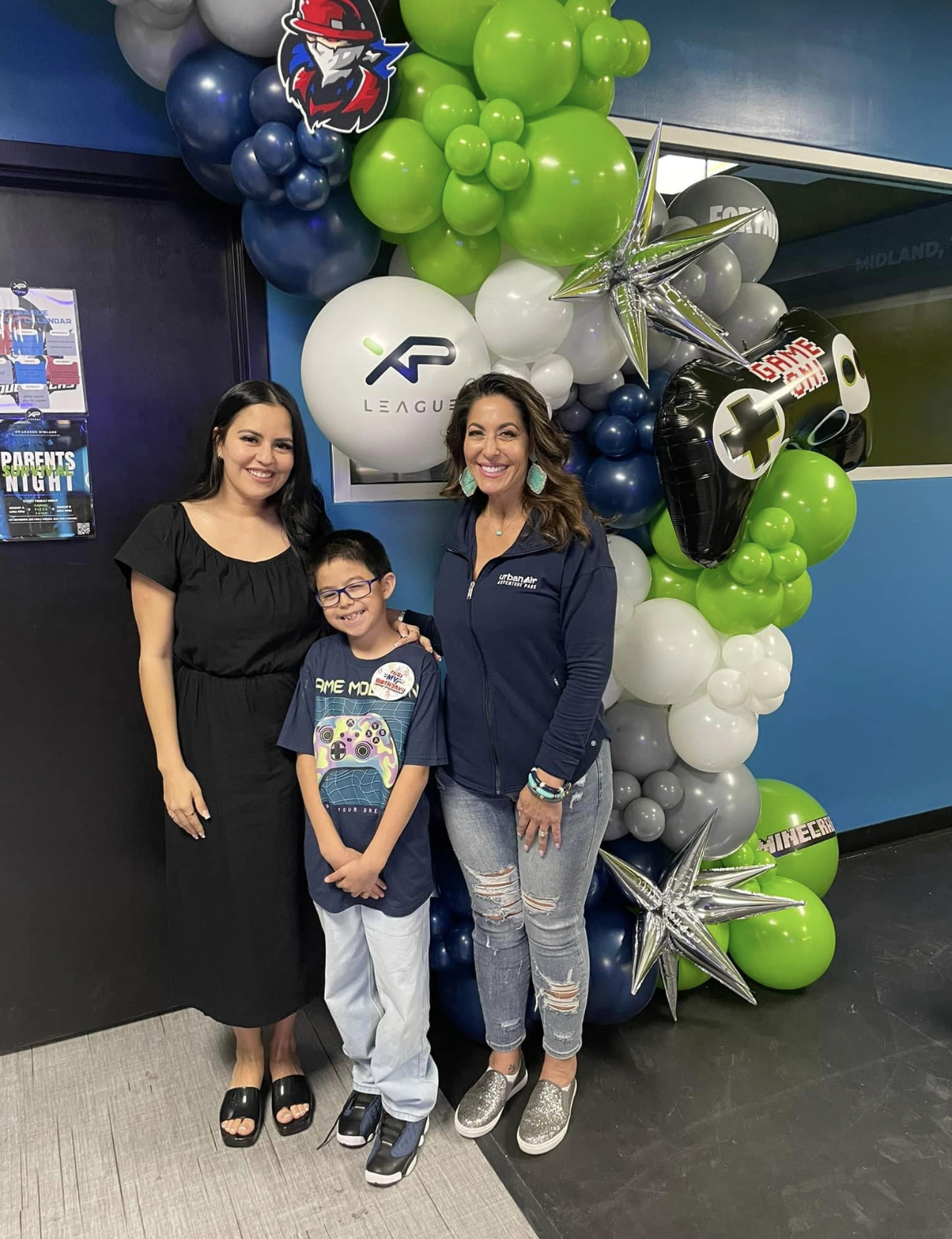 "[CEO] Michael Browning is an absolute visionary. Not only did he pick the best brands to be a part of the Unleashed Brands family, but his timing was also phenomenal. Just as everything and everyone was coming out of the Covid Era, he sensed the need for kids and families to release all the pent up energy of being shut down. These business models work in concert with one another – almost like a vertical monopoly. We have lots of opportunities where families and kids will have memberships at several Unleashed Brands franchises. If you have a passion for childhood development and you're looking for a career transition, this is it. The support is phenomenal and there really isn't any competition to speak of."
On the Future
"If you look at places like Midland – and other similar cities and towns across the U.S. – these franchise locations are literally revitalizing dormant areas and real estate. Unleashed Brands is bringing arcades, trampoline parks, esports gaming leagues, gyms, and childhood education centers to areas that badly need it. Next month, we have a meeting with the Mayor of Odessa – the next town over – who wants us to put an Urban Air park in a declining mall/movie theater location. Because when kids have entertainment, even crime goes down. My plan is to stick with the three franchises I've established and grow them as big as possible. And one day, my son will be able to take over, making this a legacy opportunity. I'm truly blessed and thankful to have become an Unleashed Brands MUMBO!"
A Little More About Us…
The Unleashed Brands platform includes Urban Air Adventure Park, Snapology, The Little Gym, XP League, Class 101, and Premier Martial Arts youth enrichment franchises. As the parent company, Unleashed Brands was founded to curate and grow the most innovative and profitable business opportunities that help kids learn, play and grow. Over the last 10 years, the team at Unleashed Brands has built a proven platform and know-how for scaling businesses that focus on serving families. All have become first-in-category brands by providing fun, engaging, and inspiring experiences that help kids with their No. 1 development goal – to become who they were destined to be.
To speak with one of our franchise experts and learn more about our children's business opportunities, simply fill out this form and an Unleashed Brands representative will be in touch shortly.